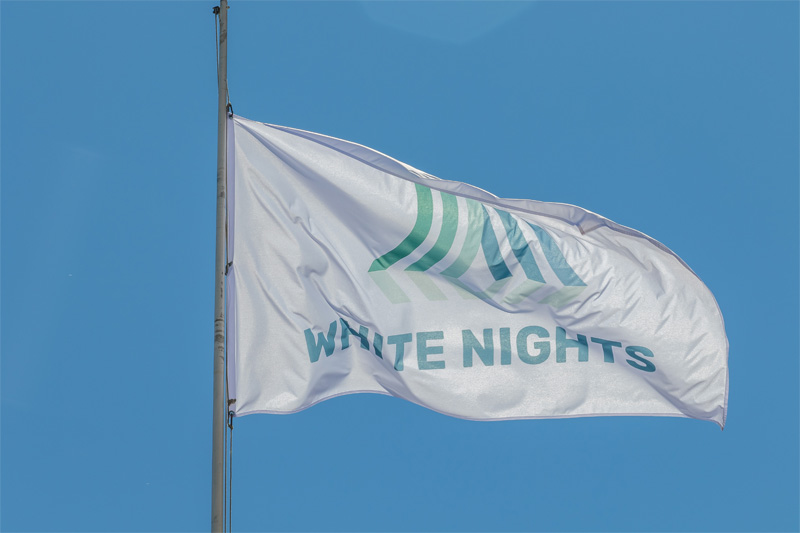 St. Petersburg International Oncology Forum «White Nights» is one of the largest events in cancer care, bringing together a wide range of specialists from Russia, neighbouring countries and beyond.
The venue of The Forum has become a unique global scientific platform where the medical community exchanges the latest cancer research to improve the quality of medical care, reduce morbidity and mortality.
How long has the forum been held?
St. Petersburg International Oncology Forum «White Nights» has been held since 2015. This year the Forum is to be held for the 7th time.
In 2020, the Forum was held as an online event for the first time ever. The online meeting saw almost 7200 online connections for four days - from June 25 to June 28. The total duration of the stream was 198 hours, with 62 Sessions. We are pleased to mention that 6200 specialists registered as participants for the Forum "White Nig
The Forum united 440 Speakers from different countries, though the Programme had to be modified and adapted to the new reality.
We are honoured to say that Mikhail Murashko, the Minister of Healthcare of the Russian Federation, Alexander Beglov, the Governor of St. Petersburg, and Elizabeth Weiderpass, the Director of the International Agency for Research on Cancer of the World Health Organization, gave their welcoming speeches to the Forum participants.
The annual meeting attracts the multidisciplinary oncology community from all over the world: oncologists, pathomorphologists, chemotherapists, surgeons, radiotherapists, geneticists, health officials, scientists, representatives of patient organizations and charitable foundations, and others.
International and russian medical associations always support the Event. The following non-profit professional organizations are permanent and significant partners in the preparation of the scientific programme: International Agency for Research on Cancer (IARC), European School of Oncology (ESO), European Society of Gynaecological Oncology (ESGO) and Russian Society of Gynaecological Oncology (RSGO), Central-Eastern European Breast Cancer Surgical Consortium (CEEBCSC), Russian Society of Clinical Oncology (RUSSCO).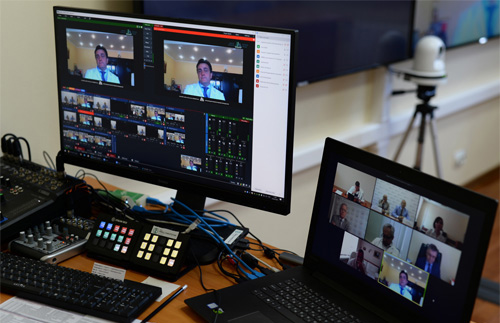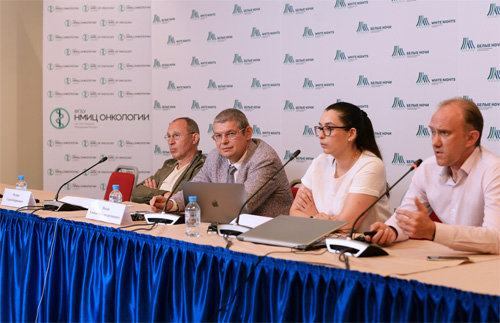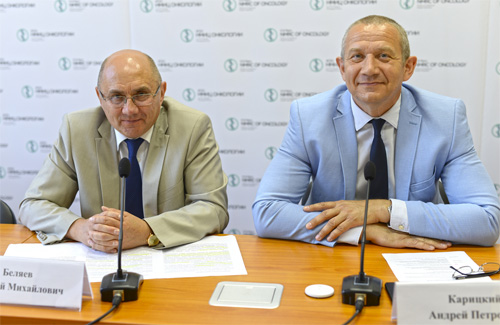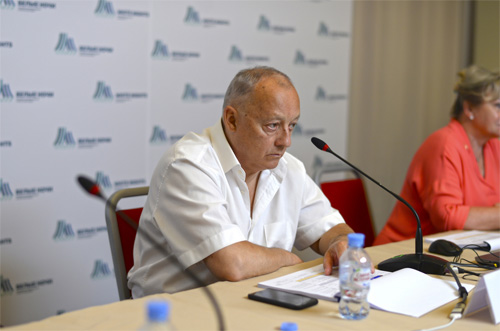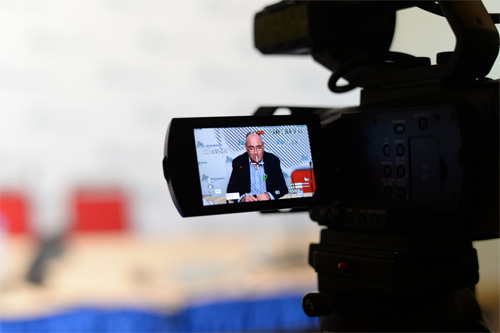 Who may find it interesting?
Healthcare Organizers
What is useful?
Are you interested in international experience in providing medical care? Are you ready to tell about your own experience? Talk about industry issues? Enter into discussions with experts?
Doctors
What is useful?
What new trends were discussed at international congresses? What kind of know-how and life hacks do experts use in their practice? What clinical cases have your colleagues encountered? What results have they achieved?
Scientists
What is useful?
Do you want to know the latest scientific findings, and what research teams have achieved? Do you want to build a collaborative team for your multi-centre study? Find research partners with the resources you don't have?
Students and residents
What is useful?
How could you boost your skills? What can help you to develop connections in the professional community? How to get published in a reputable scientific journal?
Media representatives
What is useful?
Are you interested in exclusive newsbreak, industry insides, bombshell reports? Are you looking for advertisers, subscribers, authors?
Medical business
What is useful?
Want to make your product launch a success? Do you want to be aware of the current market situation? Get to know how your competitors look like? Tell specialists about the advantages of your brand?
Explore and learn more about Forum 2020
White Nights 2020
White Nights 2019
White Nights 2018

Prof. Belyaev
Director of Federal State Budgetary Institution "National Medical Research Center of Oncology named after N.N. Petrov" of the Ministry of Health of the Russian Federation
The Forum "White Nights" helps specialists realize the most important professional aspirations to improve skills and learn from the best, to exchange their knowledge and experience, to communicate with professional soul mates. That is why our Oncology Forum is so popular. It attracts both top experts and young adherents of oncology".
"It all started 15 years ago when our Cancer Center held the first conference "White Nights" dedicated to one localization – breast cancer. However, in 2015 it became clear that we were ready to take the next step. "White Nights" has become an international forum for specialists from all over the world to get together, learn about the latest advances in oncology and raise the quality level of oncology care."

Prof. Semiglazov
Senior Research Associate Federal State Budgetary Institution "National Medical Research Center of Oncology named after N.N. Petrov" of the Ministry of Health of the Russian Federation

Prof. Kaprin
Director of FSBI "National Medical Research Center of Radiology" of The Ministry of Healthcare of The Russian Federation
"The Congress has been bringing together cancer leading researchers. We are an Oncology Community here. And we are grateful to Prof. Belyaev and his team for this great work."
"It's a global platform for presenting the world's most advanced scientific achievements in clinical and basic oncology. The results of modern research and promising projects shown in the Forum's programme help us to reduce the global burden of cancer."

Prof. Stilidi
Director of FSBI " N.N. Blokhin National Medical Research Center of Oncology" of The Ministry of Healthcare of The Russian Federation
Organizer
Scientific support