Media Center
11.07.2019
Dr. Andreas Brandl: «I came to visit the White Nights Congress, and also to learn from the professionals of the N.N. Petrov National Medical Research Center of Oncology»
More than 110 foreign speakers were announced at the St. Petersburg International Oncological Forum White Nights in 2019. One of them, a German surgical oncologist Andreas Brandl studied and worked in many countries – Germany, Austria, Great Britain, Japan, Portugal and he has extensive experience in his field. Andreas came to St. Petersburg for two weeks to participate in the White Nights Congress and share his experiences with young oncologists, and also visit the Department of Abdominal Oncology at the N.N. Petrov National Medical Research Center of Oncology. More information about it – in our interview with a doctor.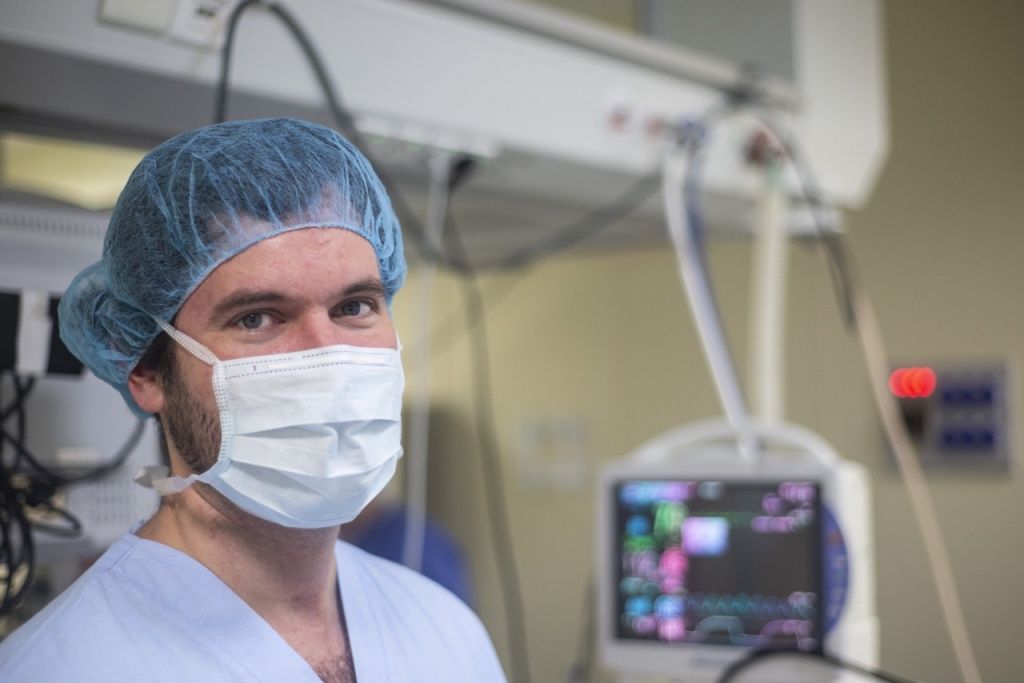 Andreas, is it your first time at the congress White Nights?
It's my first time here at the congress and also in Saint Petersburg. I am honoured and happy about my invitation to this congress. It is my second time in Russia – I contributed in a congress about peritoneal surface malignancies in Irkutsk in 2016. I was glad to combine my visit to Saint Petersburg with an observational period in the department of Prof. Aleksei Karachun (N.N. Petrov center of oncology).
Why did you decide to extend your staying and visit also the centre?
N.N. Petrov center of oncology is a well-known institute. We collaborate with the team of Prof. Alexei Karachun for several years. He is an expert in the operative treatment of colorectal and gastric cancer. At the moment, we are transforming our upper GI program at Champalimaud Foundation, Lisbon from open to minimal invasive, and therefore I am happy to learn tips and tricks from his experienced team. I met Prof. Karachun in Irkutsk in 2016 for the first time. After our conference about peritoneal surface malignancies, which was organised by Prof. Beate Rau from Charité Berlin, Prof. Andrei Domanski visited our team in Berlin several times to get further training and experience in peritonectomy procedures.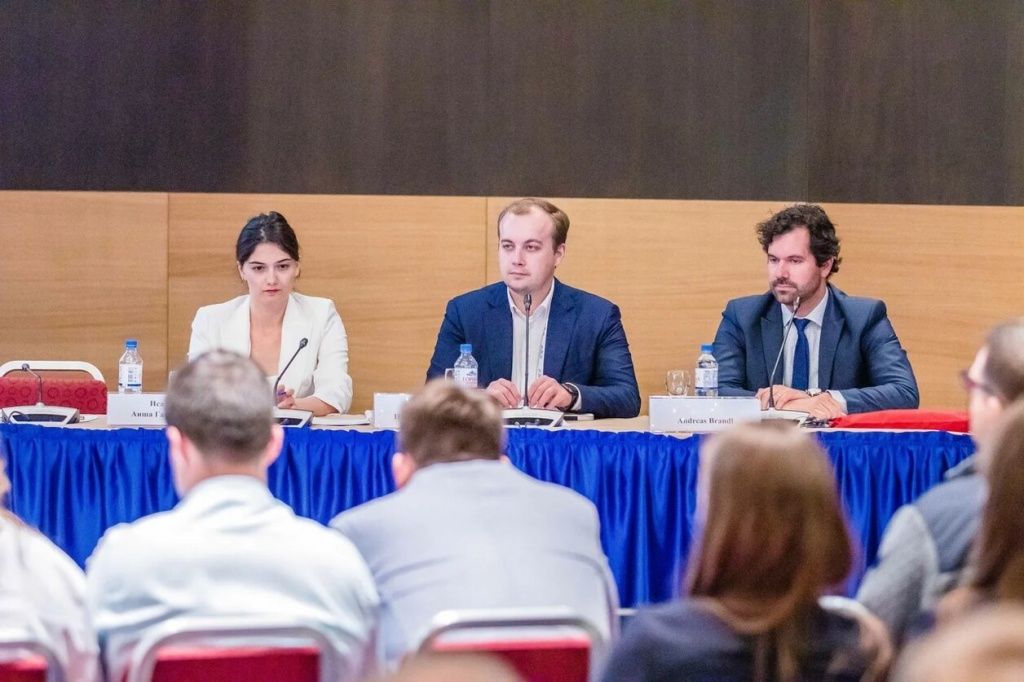 How did you know about the congress White nights?
I am member of the ESSO (European Society of Surgcial Oncology), Young Surgeons Alumni Club (EYSAC) Steering Committee for two years, and I was invited to represent the young surgeons during a special ESSO session at the White Nights Congress this year. We are in collaboration with Dr. Aisha Issaeva from Moscow, Russia who is the national representative for Russia in EYSAC. We created this national representative program one year ago to strengthen the collaboration with the European countries. It's an excellent way to connect, to create a network and work together especially in research and training programs.
It was very kind and nice that the White nights congress created an ESSO session and gave us the opportunity to demonstrate the strengths in the ESSO curriculum in order to support the training and career of young surgeons.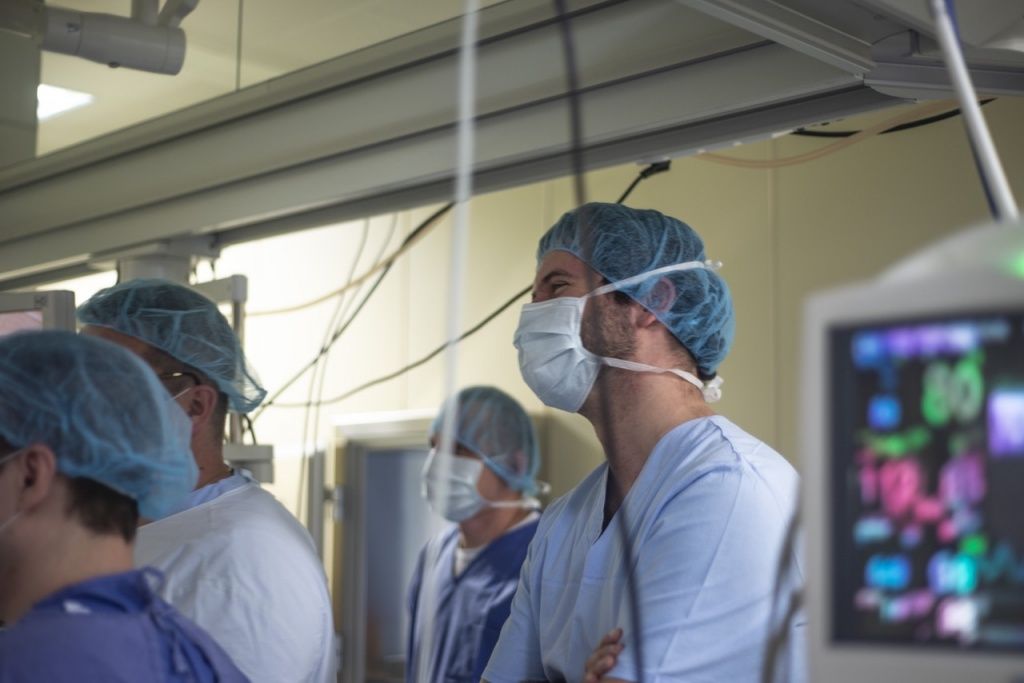 Andreas, could you tell about your career and experience you have?
I'm originally from Germany, I studied at the Technical University of Munich Medicine and started my surgical training in General Surgery in Garmisch-Partenkirchen (4 years), and moved afterwards to the Medical University of Innsbruck, Austria, where I was trained in transplant and upper GI surgery. Besides the clinical experience, I began my scientific work. Then I moved to Berlin to Charité-Universitätsmedizin and worked there for 4 years. This was a time, when I sub-specialised in the treatment of gastrointenstinal cancer and peritoneal malignancies. During my time in Berlin, I conducted my PhD thesis focussing on clinical aspects and predictors in the surgical treatment of patients with peritoneal malignancies. I had the opportunity to conduct several short clinical fellowships, which enormously improved my clinical and surgical skills. I visited the Peritoneal Malignancy Institute in Basingstoke, U.K. (head: Mr Tom Cecil; Mr Brendan Moran) for three months, which is the biggest center for cytoreductive surgery and HIPEC worldwide. This clinical fellowship was supported by an ESSO grant. In 2018, I was able to visit the Peritoneal Metastases Center Kishiwada Tokushukai Hospital, Osaka, Japan (head: Dr. Yutaka Yonemura) for three weeks. It was an unique opportunity and very interesting experience to learn from Dr. Yonemura's expertise especially in the field of gastric cancer with peritoneal metastasis.
After this valuable period of time, I moved to Champalimaud Foundation in Lisbon in January 2019, to work as a consultant surgeon focussing on upper GI and peritoneal malignancies. My main research interest is gastric and colorectal cancer with and without peritoneal metastasis.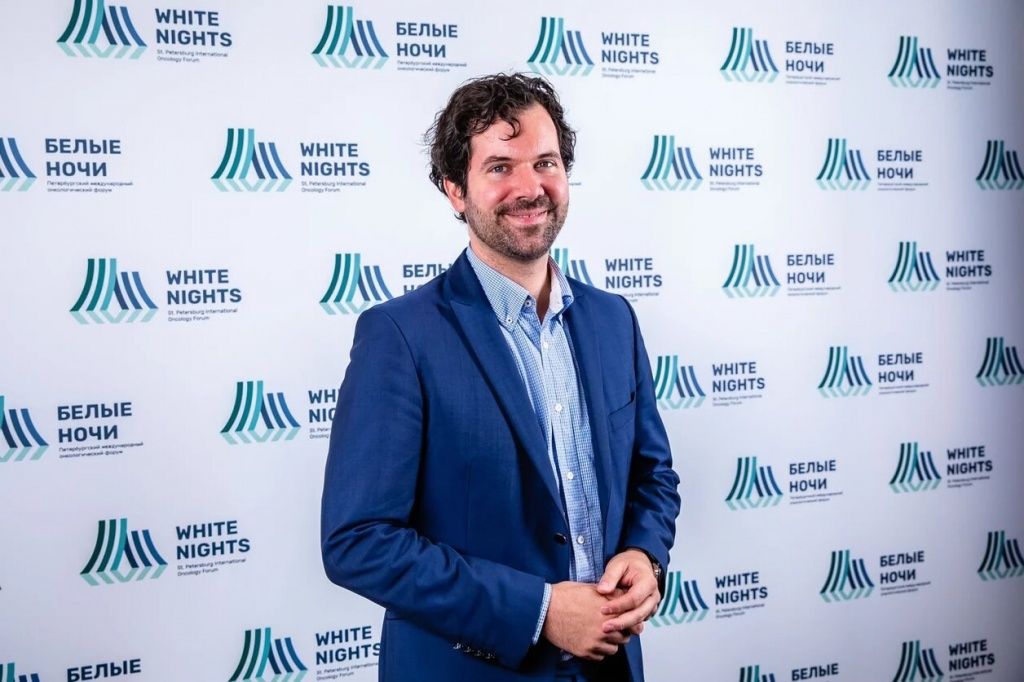 What impression do you have after visiting the congress White nights?
I was very impressed by the congress because it is a huge congress including all specialities of medicine focussing on cancer treatment. The scientific program contains a broad field. It is very useful to have the opportunity to visit different other topics, which are not directly related someone's specific topic. I think this aspect is quite interesting, because we can learn many things from each other.
During one of the presentations at the congress you gave some advices to young oncologists. What were you talking about?
I was invited for two presentations during the young surgeon's session in cooperation with ESSO. The first one was called «How did I become a surgical oncologist?» It was practically a talk about my own experience during my career, and which aspects or decision might be important. I illustrated several opportunities of support, in order to broaden the view of young surgeons. One important problem of young surgeons, as I understood during my conversations, is the lack of structured training and the security of receiving training. The trainees are dependent of their hospital and their chief. Seeing the same problem in other European countries, we can learn many things from e.g. the U.K., where a structured training is provided. I believe, that young surgeons are very powerful, especially when they stand together in their country. International collaborations might be very useful to change structural aspects in Russia, because many surgeons face similar problems in different other countries. The ESSO is an ideal platform to work together and to harmonize common training curriculars.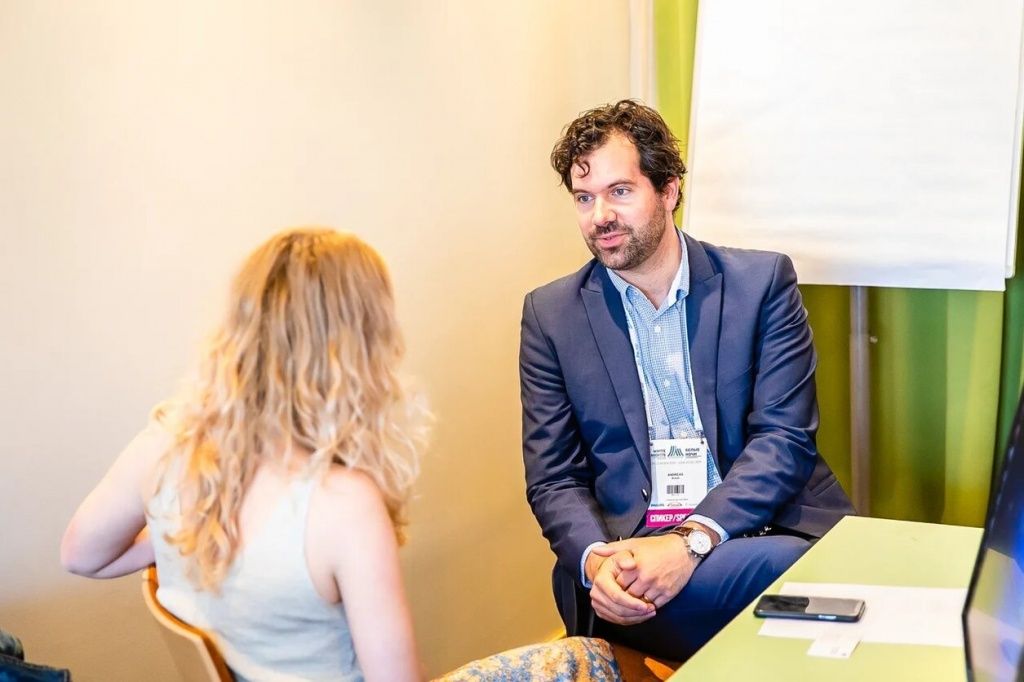 Could you please give some more advices for young specialists according to your experience?
Another important aspect during a surgical career is visiting other centers. The visit can have several different purposes, e.g. a research fellowship or a clinical fellowship. A research fellowship might be useful at the beginning of your career, as you are able to spend time at a center of excellence to learn either new techniques in basic science or get involved in clinical research projects. It is a very good step to move forward in your scientific career and to establish scientific networks. A clinical fellowship is after your specialization useful, as you can actively contribute in operations and learn specific surgical techniques.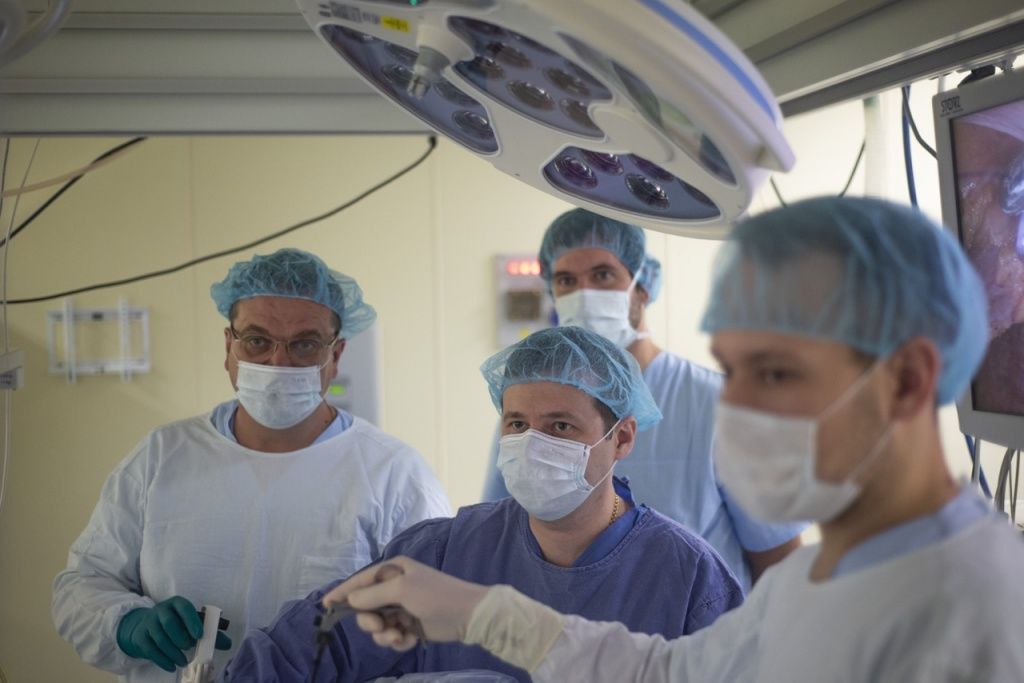 Which sections did you attend at the Congress?
I attended the live operations at the first day, the pancreatic sessions, and the gynae-oncologist sessions. And I took part in a Meeting of the European Society of Surgical Oncology (ESSO) during the White Nights Forum 2019, Joint session of young surgeons with the ESSO. If I may be able to comment, many presentations were similar to keynote lectures. I would like to see more scientific presentations of original data. I believe that the discussions might help to improve the quality of research in the country.
And about your second presentation – what was it about?
The aim of the second talk «ESSO opportunities on the way to a career success» was to illustrate the different ways ESSO is able to support and to guide someone's career. There is a rather big offer especially for young surgeons – travel grants for international congresses, research grants, and clinical fellowships grants. In addition, ESSO offers several educational courses and interactive webinars. If surgeons are interested in abdominal sarcoma and/or peritoneal surface oncology, ESSO provides a 2-year curriculum to gain expertise in this field including the visit of specialised centres, contribution to international congresses, and research projects. I believe this is a big help for young surgeons to get in contact with experts in the field, and to provide a structured training with high standard.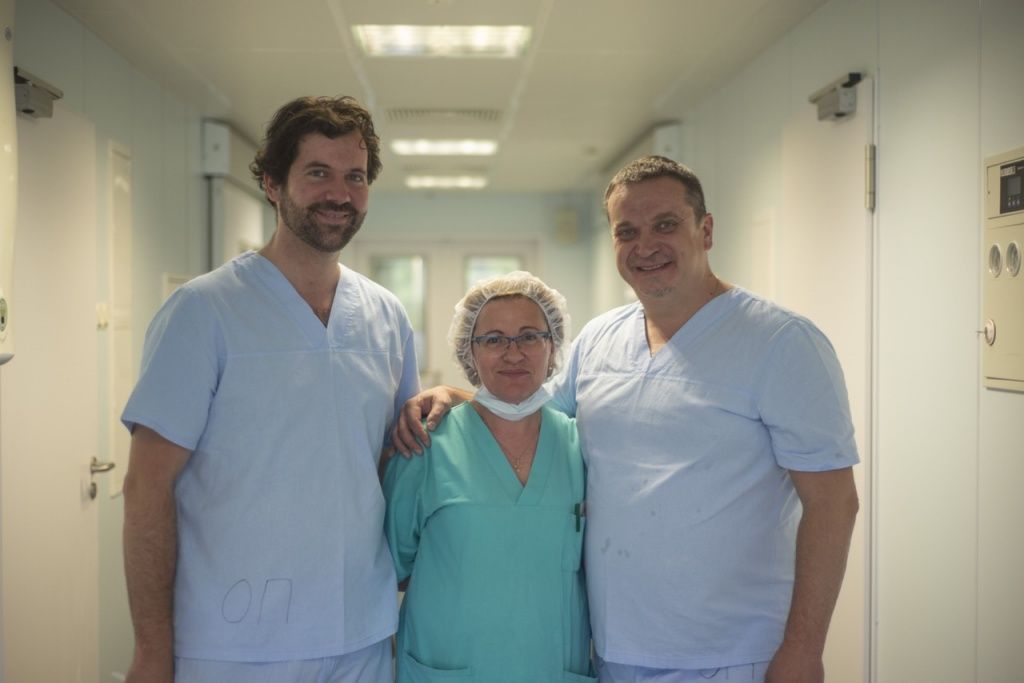 Visiting medical centres in Russia, what impression do you have about Russia and medicine here?
I visited a hospital in Irkutsk 3 years ago, and St Petersburg this year. I was impressed by the kindness and hospitality of Russian people. The medical standard of the centers I visited was very good, but I am aware that hospitals outside of the big cities, the standard is worse, and this is a big problem. I admire the dedication and motivation of the people working in the hospitals. Naturally many hospitals in the country are not new, but the motivation and dedication of the staff balances this aspect very well.
You came to Saint Petersburg to visit White Nights congress but also to come the Petrov Institute. What are you doing there, what can you specify after observing our departments?
I was impressed by the excellent work of Prof. Karachun and his team. I observed several minimal invasive gastrectomies in patients with gastric cancer, but also new oncologic concepts like ESD with laparoscopic sentinel lymph nodes dissection in patients with early gastric cancer. In addition, I was able to observe several minimal invasive colorectal surgical procedures in patients with colorectal cancer, and cytoreductive surgery with HIPEC in patients with appendiceal neoplasm.
I received a very warm welcome by the team, and felt always involved and taken care during these two weeks. I saw in general an excellent oncologic technique of operations with a very high standard, and a strong team spirit. As I was able to pick up many tips and tricks in minimal invasive upper GI surgery, I was happy to share some tips and tricks in cytoreductive surgery and HIPEC. I had a very nice time during my stay.
Are you going to come back next year at the Congress? Do you have any plans in collaboration with our doctors?
I'm happy to return to St Petersburg anytime, as I spent a wonderful time here. I am honoured and happy to continue our collaboration with the Petrov Institute. We also collected ideas and formed some plans about next year, especially in the field of cytoreductive surgery and HIPEC. I am happy to support the development in this field, wherever I am able to.
Interview by Mariia Kozlova, photography by Ioanna Chernova
Organizing Committee of the Forum «White Nights» invites you to take part in the event as a media partner.
@:
prforumonco@gmail.com